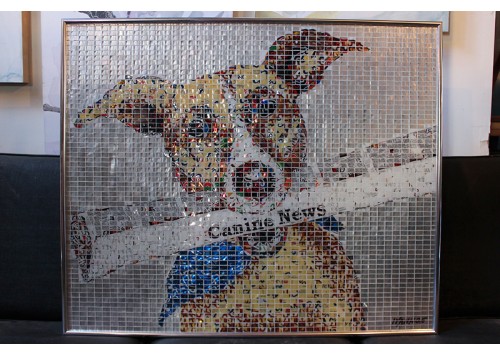 "PAPER BOY" DOG - RECYCLED CAN ARTWORK
Jeff Ivanhoe recycles soda and beer cans in an unusual way. His visually exciting mosaics are created from pieces of aluminum cans.
The tiny rectangles are approximately 3/4" x 1/2".
Product Code:
2154
Length:
39 inches
Height:
33 inches
$4,000.00


Related Products
Reviews
Write a review
Your Name:
Your Review:
Note: HTML is not translated.
Rating:
Bad
Good
Enter the code in the box below: